Information about the application and use of the o.h.o – Clip are provided below
Pat.No: GM 50027 / 2016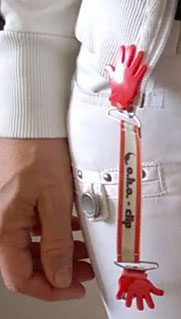 Image 1
Attach the clip to the zip's insertion pin.
The plastic teeth on the clip keep the mechanical strain on your clothes as low as possible.

Please check correct positioning to ensure smooth closing of the zip afterwards.

The fastening clip must not extend into the teeth of the zip.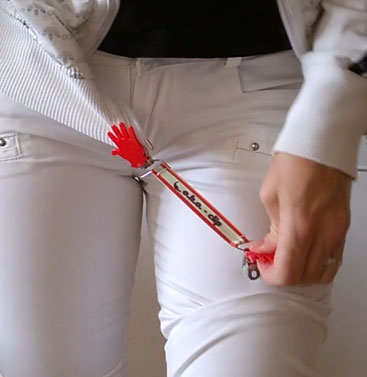 Image 2
Form an upwards pointing crease on the opposite trouser leg and attach the second clip there.
Slightly bending the leg stops the crease in the trouser from slipping away.

Please make sure that the clip is pushed fully into the trouser crease so that the grip necessary for the next step is provided.
(Press the clip firmly after closing)

The upper part of the body should be slightly bent during fastening.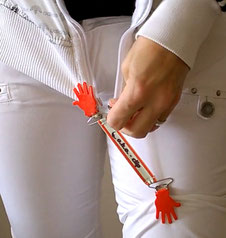 Image 3
Now straighten the upper part of your body and thread the slider of the zip in with one hand.
The clip will be tensed by the movement of the upper part of the body thus providing the required position for threading the zip.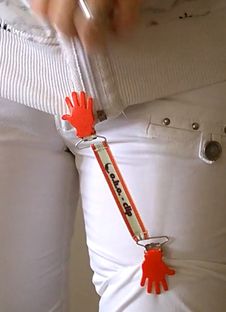 Image 4
Now you can close your garment easily and without much effort.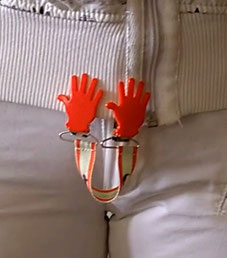 Image 5
The clip can now be released from the trouser leg and the zip or, as shown in the image,  it can remain attached to the garment ready for the next time it is needed.