22.03.2017
Awards show RIZ Genius 2017 - category "Genius Entrepreneur"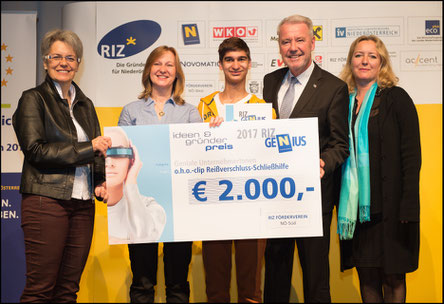 19.01.2017
Link to articles "Innovation: Reißverschluss einhändig schließen" on ORF NÖ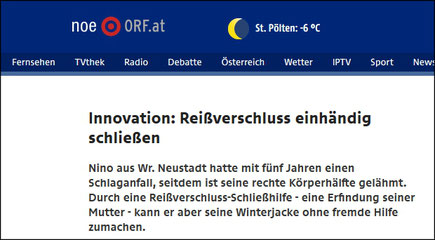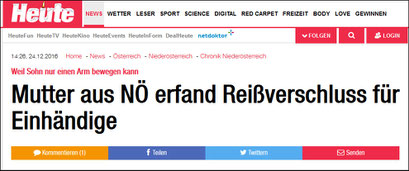 24.12.2016
Link to o.h.o. press release of the RIZ start-up agency of Lower Austria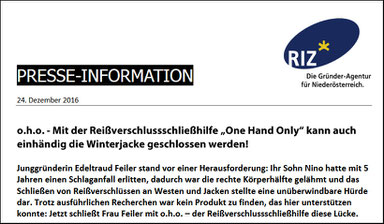 15.09.2016
Link to articles "Eine kleine Idee mit 'oho'-Effekt" in the Lower Austria Bezirksblätter (district newspapers)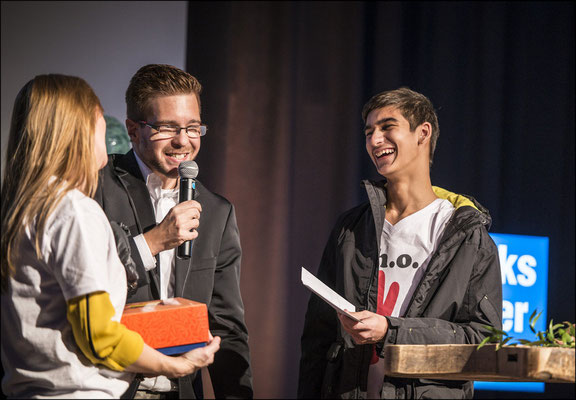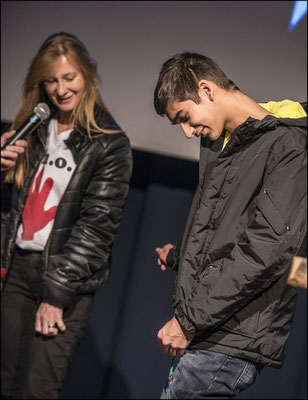 18.12.2015
Link to articles "klein, aber o.h.o." of the Lower Austria economic chamber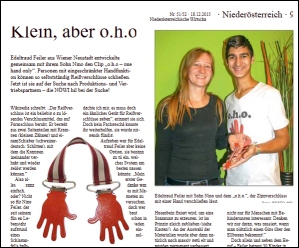 04.12.2015
Ideas Competition Final "120 Sekunden"
Excerpt from the NÖ-Wirtschaft newspaper, issue 49/15